Listing Details
I am a very tactile person and was introduced to textiles at an early age and that began my obsession with fabric, yarn and fiber. I see everything as a design decision, and believe that all functional items should feel good to one's hands as well as be aesthetically pleasing. That textile fascination led me to obtain an undergraduate degree in Interior Design and a Masters degree in Textiles.
I have been weaving, dyeing and felting by hand for decades. Working with colors, textures and fabric constructions feeds my soul. It is magical to see the process of the fabric as it is created on my loom with my had-dyed yarns.
Lately, I have been working on exquisite functional pieces that are also very durable. The towels that I weave are designed to be machine washed and dried and will literally last for years. My scarves, coasters, trivets and table runners can all be washed by hand. There is no reason to live without remarkable textiles in your life.
Gallery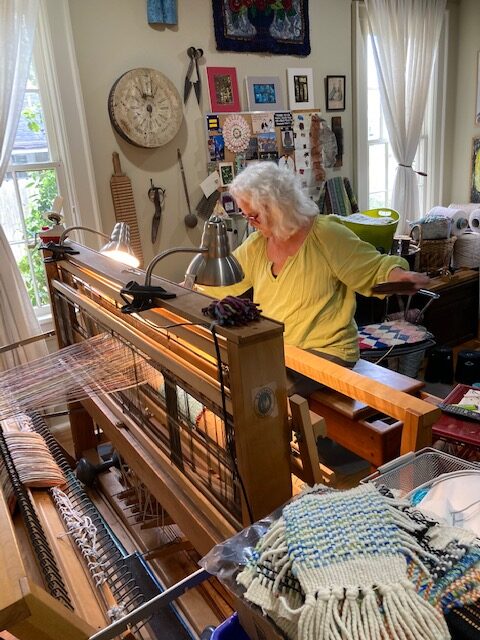 Features
Fibers, Dyes, Textiles, Yarns, Metals