Listing Details
Mobile's most enduring historical society, HMPS was formed in 1935 and eighty-two years later its members are still proud advocates for preservation of beautiful, historic Mobile. On March 14, 1935, at the call of Mrs. Mary F. Sledge, a group of Mobile's cultural leaders met to discuss forming a society "for the purpose of the protection and preservation of Mobile's beautiful old buildings and other things of historic value".
                        -Mrs. Mary F. Sledge
​At the Society's third meeting, on May 21, 1935, it was decided that Historic Mobile Preservation Society would be the name of the new organization.
Gallery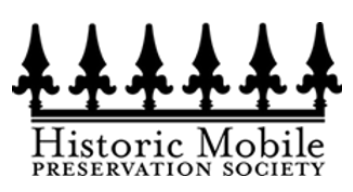 Contact Information
300, Oakleigh Place, Mobile, Mobile County, Alabama, 36604, United States