Listing Details
Cat Pope is an artist madly in love with color relationships, dramatic energy, and confident brushwork. Her childhood in Clearwater, Florida instilled in her a love for the natural landscape and the unique sense of light found along the Gulf Coast. Upon graduating with her B.A. in Painting from Judson College (2011), Cat has established her studio near the shores of Mobile, Alabama. She is quickly becoming known for her vibrant, expressive style within the traditional "alla prima" approach to oil painting.
Cat's work endearingly captures the spirit of adventure found in the coastal South, with a fusion of contemporary realist and impressionist techniques. Her commitment to excellence in craftsmanship along with a devotion to visual arts education has deeply rooted her in the Southern arts community. Her work has been recognized and awarded in many exhibitions, and hangs in beautiful homes throughout the United States and Canada.
For more information and upcoming classes, please visit www.catpope.com.
Gallery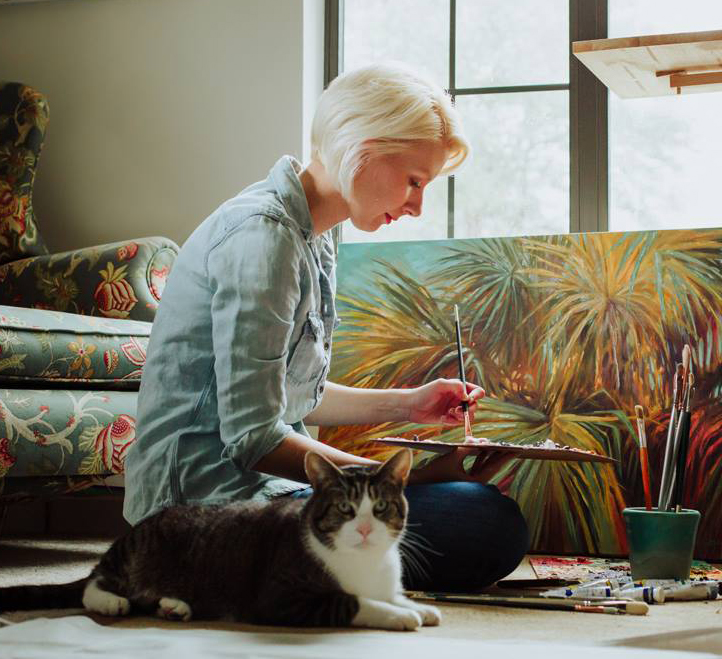 Features
Oil Painting, Art Workshops, Online Art Videos, Weekly Classes